500 N First Street, Suite 8000
P.O. Box 8050
Wausau, WI 54402-8050
Phone: 715.845.4336
Toll Free: 800.477.8050
Fax: 715.845.2718
Services
Professional Recognition:
2016 Volunteer of the Year Award, United Way of Marathon County
ATHENA Young Professional Leadership Award Recipient (2016), Wausau Region Chamber of Commerce
Above & Beyond Award Recipient (2016), United Way Women in Action
20 Under Forty Honoree (2014), Daily Herald Media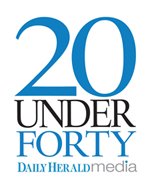 Shanna's undergraduate degree in sociology has prepared her for understanding family dynamics, something she uses while respectfully navigating complicated family situations.
Shanna takes time to get to know her clients and what makes their situation unique.  Once she has a solid understanding of their goals and objectives, she creates a plan for their future and outlines how to pass down their legacy.
Shanna has a particular interest in working with the next generation of closely held business owners, assisting with their estate planning, business interests, drafting of complex trusts, and agreements that create custom rules for transferring business interests.  The transition of a family-owned business is unique, complete with challenges and opportunities.  Shanna has worked with families where multiple children are interested in having an active role with the family business, families where one of several children are interested in being active in the future of the business, and families where no children are interested in inheriting the business.  Through these experiences, she's learned the importance of facilitating family meetings and of approaching the conversation with compassion and complete transparency.
Recently, Shanna worked with clients on the following:
Transferred wealth to the next generation in a tax-efficient manner by using a complex, creditor-protected trust and structuring a closely held business to optimize valuation discounts for lack of marketability and lack of control
Facilitated family meetings to plan for the next generation's ownership and management in a closely held business and implemented the plan by preparing business and estate planning documents
Worked with a surviving spouse to protect her home and other property held in a vaguely drafted trust from being distributed to her deceased husband's children through his estate
Served as trustee, working in partnership the with family's financial advisor, to distribute assets and manage a trust
Oversaw estate and trust administrations for clients, ensuring property and assets are distributed to beneficiaries per the decedent's expressed wishes.
A native Wisconsinite, Shanna can be found enjoying the beautiful Northwoods by hiking or trail running with her German Shepherd, Bruce.  In the wintertime, she likes to stay warm in local yoga studios and in front of her fireplace with a great book.
Civic Activities
Boys & Girls Club of the Wausau Area – High Tea Committee Member (2020–2021)
Community Foundation of North Central Wisconsin – Investment Committee Member (2022–present)
Impact100 Greater Wausau – Membership Committee Member (2020–2022); Member (2020–present)
Junior Achievement of Northcentral Wisconsin, Inc. – Instructor (2014–2015)
Kids Voting USA of Marathon County, Inc. – Director and Marketing Committee Chair (2012–2014)
Marathon County Leadership Coalition – Member (2012–2013)
Monk Botanical Garden – Young Professional Event Committee Member (2017); Capital Campaign Committee Member (2021–present)
Performing Arts Foundation, Inc. – Board Member (2021–present)
Stratford High School – Mock Trial Coach (2012–2013)
United Way of Marathon County


Board of Directors – Member (2018–present), Associate Campaign Chair (2019); Campaign Chair (2020); President-Elect (2021); President (2022); Past President (2023)
Education Impact Team – Member (2019–2021)
Emerging Leaders – Board Past Chair (2018); Board Chair (2017); Board Vice Chair (2016); Connect Team Member (2012–2019); Member (2012–2022)
Women United – Board Past Chair (2017); Chair (2016); Vice Chair (2014–2015); Events Committee Member (2013–2019); Power of the Purse Committee Co-Chair (2016); Member (2012–present)
Discovery Team – Member and iLab Participant (2016–2017)
LIFE Report Priority Setting Advisory Team – Member (2017)

Wausau River District, Inc. – Downtown Employee Appreciation Week Committee (2015–2017)
Professional Activities
City of Wausau – Wausome Marketing Campaign Contributor (2018–2020)
Connexus Credit Union – Board Director (2018–present); Board Associate (2017–2018); Board Secretary/Treasurer (2021–present)
Greater Wausau Chamber of Commerce – Business Retention & Expansion Committee Member (2012–2014); Hype Member (2014–2017)
Greater Wausau Prosperity Partnership – Innovative Companies Subcommittee Member (2019–present)
Medical College of Wisconsin–Central Wisconsin – Regional Admissions – Advisory Committee Member (2019–2021)
SQU Insurance Group, LLC, f/k/a Gloron Insurance Group, LLC – Manager (2019–2022); Secretary (2019–2022)
State Bar of Wisconsin – Wills for Veterans Program Coordinator (2012–2016); Leadership Development Committee, Member (2018–2023); Wisconsin Lawyers Assistance Program (WisLAP) Volunteer (2020–2022); Real Property, Probate and Trust Law Section Board, Member (2021–present)
University of Minnesota Law School Partners at Work Campaign – Firm Agent (2019–2022)
University of Wisconsin Law School – Lawyering Skills Course Faculty (2021)
Wausau Estate Planners Forum – Member (2013–present)