We think our firm is special. The blend of complex, specialized work with the great atmosphere the cities of Green Bay, Eau Claire, and Wausau have to offer is not something other firms can match.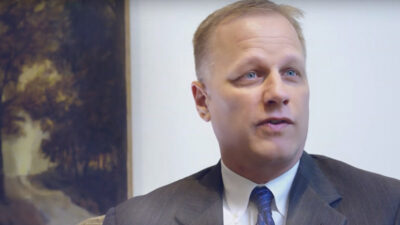 Big City Practice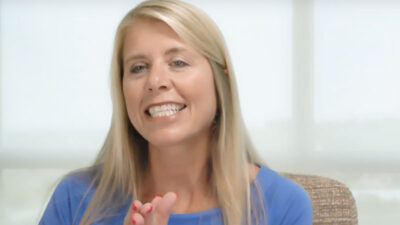 Exciting, Sophisticated, and Challenging Law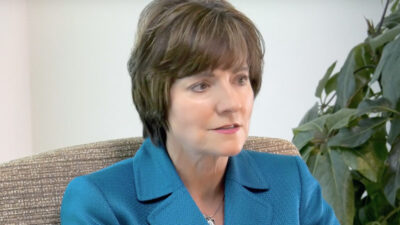 Premier, Big City, National Organization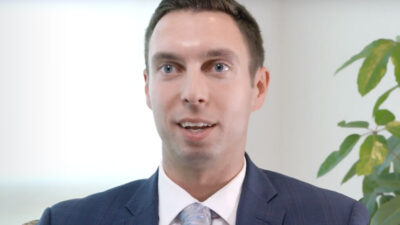 Quality of Life
We don't ask you to trust us on this—we want our summer associates to experience it for themselves. Our Summer Associate Program is our most important tool for hiring new associates. It's a chance to make the most of your opportunity and shine.
The firm takes care of the logistics (housing is provided to all summer associates) so you can spend the twelve-week program:
Exploring your interests. Summer associates work with their mentors to develop a "wish list" of experiences they hope to have during their time at the firm, and firm members make every effort to fulfill those wishes. Ruder Ware recognizes that some summer associates have a clear picture of their interests, while others want to have a wide array of experiences to get a better picture of what specialty would be best for them. We want the summer to be productive for you, so the firm helps summer associates tailor their summer to meet their goals.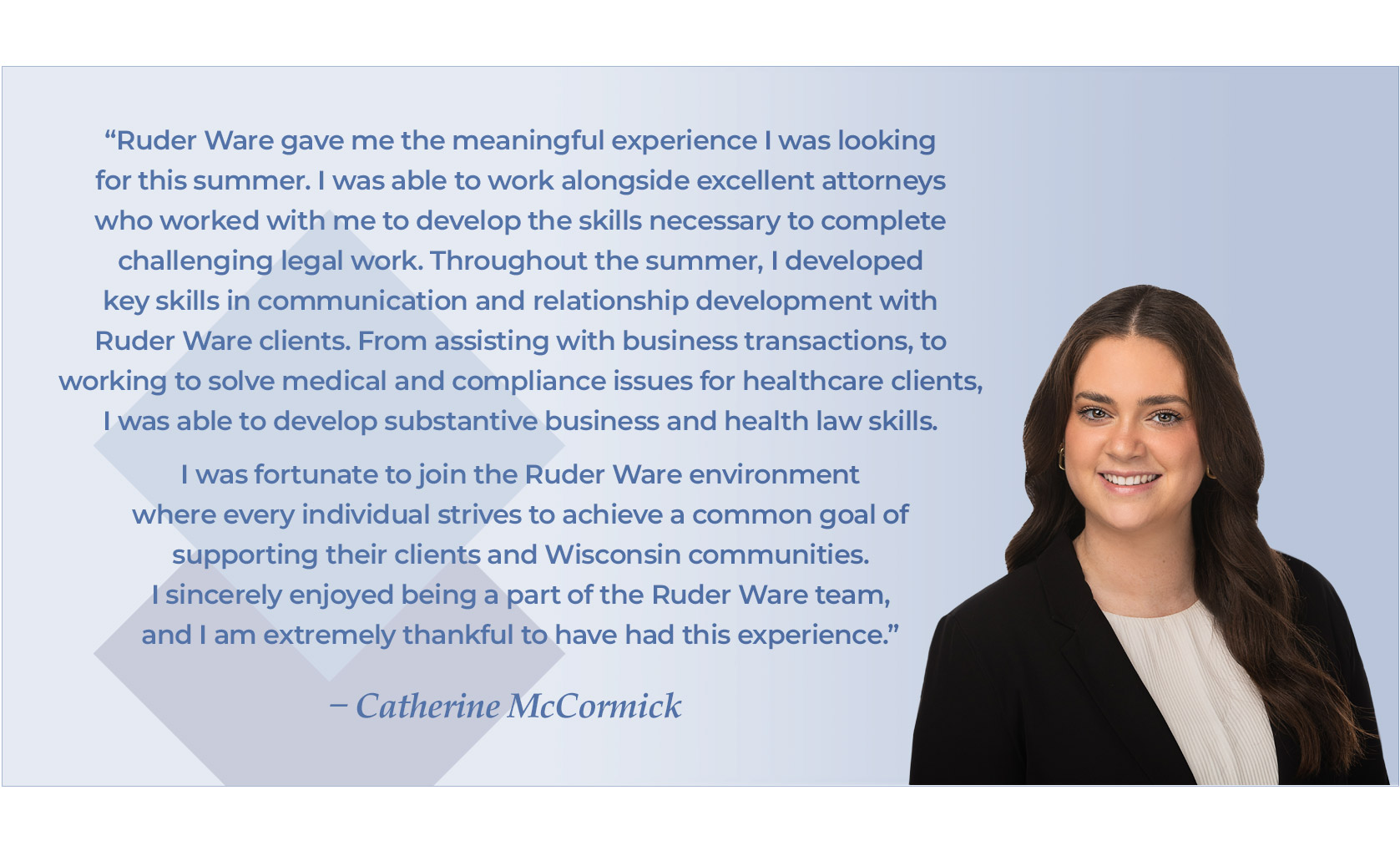 Experiencing what it's like to be a new attorney. Ruder Ware wants you to get a taste of working at the firm. Because of that, all summer associates experience the same training on firm software, research resources, and billing systems as our full-time attorneys. They also attend practice group meetings and accompany other firm members to nonprofit board meetings and client events.
Performing real client work. Summer associates get to work on real projects for real clients under the careful guidance of our attorneys. Summer associates often sit in on client meetings and phone calls, draft pleadings and briefs, work on mergers & acquisitions deal due diligence, draft commercial contracts, and analyze new legislation and its impact on our clients' businesses.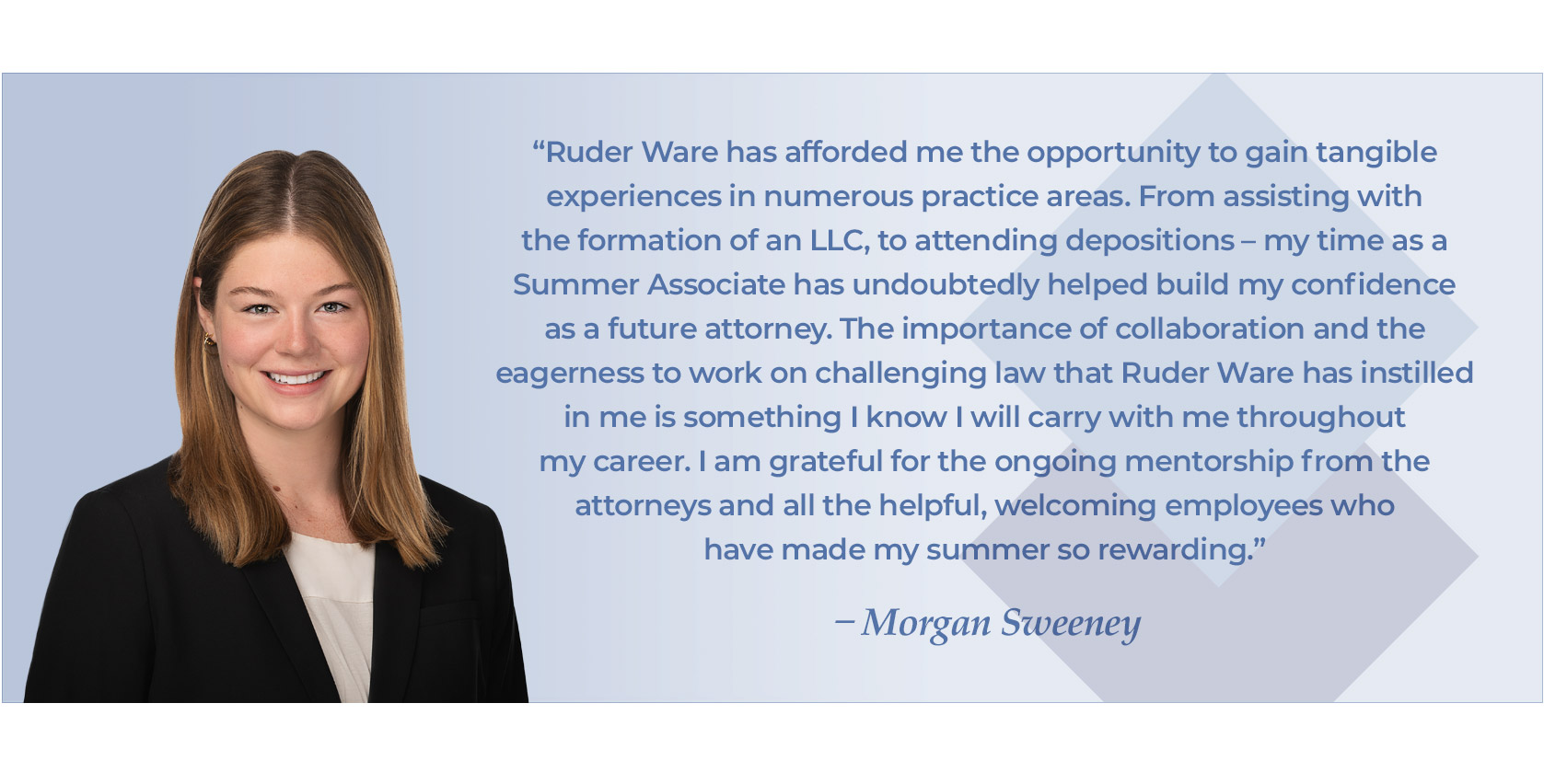 Actively receiving feedback and mentorship. Our attorneys are conditioned to provide summer associates with meaningful feedback regarding their work product throughout the program.
Networking, both formal and informal, with attorneys at all levels of the firm.
Developing your skills and applying what you are learning to active practice. From drafting documents, to carrying out legal research and attending meetings.
Having Fun. We want to show summer associates why our communities are so special, all while giving them a chance to get to know our team in low pressure settings. Past summer associates have gone to concerts on the 400 Block, escape rooms, Eau Claire Express and Wausau Woodchucks baseball games, wine and cheese tastings, brick oven pizza nights at a firm member's home, and impromptu happy hours at local craft breweries.
Our Selection Process
Summer associate recruiting begins with on-campus interviews of second-year law students each Fall. Ruder Ware regularly participates in annual on-campus recruiting at Marquette University Law School, University of Wisconsin Law School, University of Minnesota Law School, and University of St. Thomas School of Law. We welcome the opportunity to meet with candidates from campuses not on our scheduled recruiting tour. Those candidates are encouraged to send a cover letter and resume to Jamie Schaefer, Chief Operating Officer at [email protected].
What We Look For
We are searching for candidates with a strong academic record who also possess excellent written and verbal communication skills. Because we're collaborative in our delivery of services to clients, we're looking for individuals for whom being a team player comes naturally.
We realize where you spend your summer is an important decision. We hope you'll consider Ruder Ware.