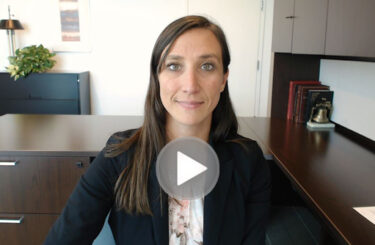 Almost any type of asset you might have can have a beneficiary designation associated with it.  Beneficiary designations supersede the designation in a will or trust and your failure to update them can lead to complications when distributing assets.  Estate Planning Attorney Ashley Hawley shares why it's important to pay attention to beneficiary designations and their maintenance in her latest vlog.
Disclaimer
The content in the following blog posts is based upon the state of the law at the time of its original publication. As legal developments change quickly, the content in these blog posts may not remain accurate as laws change over time. None of the information contained in these publications is intended as legal advice or opinion relative to specific matters, facts, situations, or issues. You should not act upon the information in these blog posts without discussing your specific situation with legal counsel.
© 2022 Ruder Ware, L.L.S.C. Accurate reproduction with acknowledgment granted. All rights reserved.