Date: June 15, 2021
Time: 9:30 am
Location:
This is a virtual event.
Presentation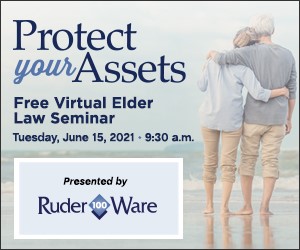 Questions addressed will include:
Can I protect my house from a nursing home lien?
Who is eligible for Medicaid/medical assistance?
Is it too late to start planning?
Will a trust protect my assets?
Can I get help to pay for assisted living?
This seminar is presented at no charge.