500 N First Street, Suite 8000
P.O. Box 8050
Wausau, WI 54402-8050
Phone: 715.845.4336
Toll Free: 800.477.8050
Fax: 715.845.2718
Services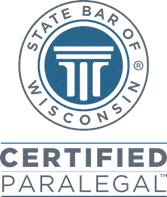 Cindy has been a paralegal in the Business Transactions Practice Group for more than 20 years and with the firm for over 25 years.
She brings a wealth of experience to real estate transactions providing assistance with:
Property research.
Drafting and recording property transfer documents.
Drafting real estate closing documents.
Real estate transfers as they relate to trust administrations and medical assistance planning.
In addition, Cindy works with our business attorneys to:
Provide assistance in the formation of business entities.
Maintain corporate records.
Assist with patent annuity payments and tracking of trademark renewals.
Assist with securities transactions and SEC electronic filings.
In her spare time, Cindy enjoys spending time with her husband and entertaining family and friends at their countryside home. Watching Packer, Badger and Brewer games are high on the priority list.
Professional Activities
Paralegal Association of Wisconsin – Member (2019–present)