In this issue:
Top Three Issues Of Interest
WELCOME TO THE RUDER WARE CAPITOL CONNECTION
The ever-changing landscape of state government requires businesses across all industries to stay informed on the happenings in Madison.
As such, our public affairs team monitors state government activities to identify legislative proposals and executive regulations that may be of interest to the firm's clients.
To find out more about a specific legislative proposal or how Ruder Ware can create a custom monitoring plan to fit your business' unique needs, please contact me directly.
NOTE FROM PUBLIC AFFAIRS DIRECTOR JOHN JACOBSON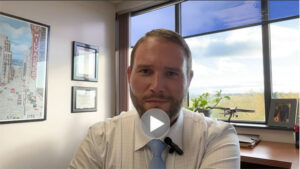 TOP THREE ISSUES OF INTEREST
ASSEMBLY PASSES BILL TO AUTHORIZE STATE FUNDING, FINANCING PLAN FOR MILWAUKEE BREWERS' AMERICAN FAMILY FIELD
The State Assembly on Tuesday passed Assembly Bill 438 and 439, measures that would ensure the Milwaukee Brewers stay in Wisconsin through 2050 by funding renovations at American Family Field. The Assembly also passed bills relating to Wisconsin's Code of Military Justice, broadband expansion, codification of federal tax changes, and more.
The original stadium legislation, authored by Representative Rob Brooks (R-Saukville), included a $400 million contribution from state funds, a combined $200 million contribution from the city and county of Milwaukee, and a $100 million contribution from the Milwaukee Brewers.
The bill passed the lower house after the Assembly Committee on State Affairs adopted an amendment (13-1) that addressed funding concerns from local officials.
Under the revised language, the bill reduces the city and county contributions to $135 million. Those local government entities will now pay $5 million per year for 27 years instead of $7.5 million. Annual administrative fees paid by the city to the state were also reduced.
The bill also requires a report on potential development of the real estate surrounding American Family Field for uses other than baseball. Milwaukee Mayor Johnson has made repeated public calls for the Brewers to develop areas currently being used for parking, in an attempt to spur economic development similar to the Bucks' "Deer District" and the Packers' "Titletown" areas.
A spokesperson for Governor Tony Evers last week said he supports the bill as amended.
Before it can get to Evers' desk, however, the Senate still needs to pass the measure, where further modifications are being considered. One such change may include the addition of a ticket tax, either for all events at the stadium, or levied only on non-baseball events.
If the Senate passes a further modified version of the bill, it would then be sent back to the Assembly for approval.
* Contributions by the state in this legislation are funded by income tax revenues already generated from Major League Baseball players and are not expected to have tax implications for the general public.
LEGISLATIVE REDISTRICTING & LOOMING IMPEACHMENT
In a 4-3 order earlier this month, the Wisconsin Supreme Court agreed along ideological lines to hear arguments in Clarke v. Wisconsin Legislature, which alleges the state's current maps are not contiguous and violate the state constitution's separation of powers doctrine. The court's decision came after newly installed Supreme Court Justice Janet Protasiewicz declined to recuse herself from the case. Republican legislative leaders have been calling for her recusal since her victory in April.
Motions to intervene were due October 10. Governor Evers, represented by Attorney General Kaul, filed such a motion last week.
The court has scheduled oral arguments for Tuesday, November 21 at 9:45 a.m.
Discussions regarding the potential impeachments of both Justice Protasiewicz and Wisconsin Elections Commission Administrator Meagan Wolfe also continue to develop.
Assembly Speaker Robin Vos (R-Burlington) over the weekend told TV show UpFront that impeachment is still on the table for the newly installed justice, despite former Wisconsin Supreme Court Justice David Prosser advising against such a move. Vos said Protasiewicz faces "the same threat everybody has" while in office, adding the "threat of impeachment is always there if people don't do the constitutional duty they were elected to do."
When asked about a letter from Senate President Chris Kapenga (R-Delafield) earlier this month that urged the Assembly to begin the process to remove WEC Administrator Meagan Wolfe from office "pursuant to Wis. Const. art. VII, s. 1 and Wis. Stat 17.06 (1)," Vos said he considers the position currently vacant, making impeachment proceedings unlikely.
His comments refer to Wolfe not garnering four of six commission votes necessary in June to be reappointed to the role. The Wisconsin Senate last month then voted 22-11 along party lines to deny her confirmation. Wolfe has since said she will not step down.
The Speaker added that the legislature is likely to take action to fill the vacant role, as Wis. Stat 15.61(1)(b)1 requires if a vacancy in the role of administrator exists for 45 days, the Joint Committee on Legislative Organization shall appoint an interim administrator.
EVERS' SPECIAL SESSION BILL WORKS ITS WAY THROUGH LEGISLATURE, GOP INCOME TAX AMENDMENT OFFERED
The Wisconsin State Legislature gaveled-in and immediately adjourned Governor Evers' special session on September 20. The move to adjourn allowed for a potential return to the special session to debate Evers' proposal.
According to a memo from the nonpartisan Legislative Fiscal Bureau (LFB), Evers' plan would spend $365 million for one-time payments to child care providers, mandate 12 weeks of paid family and medical leave, spend $200 million on a new engineering building for UW-Madison, and boost funding for the Universities of Wisconsin by $66 million, and allocate millions for grant and workforce programs.
In an unusual move, legislative Republicans agreed to usher Evers' workforce and childcare proposal through the legislative process. No previous special session legislation has been considered in an official capacity by the Wisconsin Legislature.
Last week, the Senate Committee on Economic Development and Technical Colleges held a public hearing, at which time parents, childcare providers, and employees offered testimony on the legislation – many in favor.
On Friday, Senate Majority Leader Devin LeMahieu (R-Oostburg) released an amendment to Evers' proposal.
The changes would lower the state's third income tax bracket 5.3% to 4.4%. That income tax bracket covers individuals with annual incomes of $27,630 to $304,170, and couples earning between $36,840 and $405,550 per year. The move would cut income taxes by $2 billion.
Current law allows an individual who claims the federal child and dependent tax credit to also claim a state income tax credit equal to 50% of the federal credit. Republicans' proposed changes would increase the state income tax credit to equal 100% of the federal credit.
Families with one dependent would also be able to claim $10,000 for employment-related expenses, up from $3,000. Those with two or more dependents would be able to claim $20,000, up from $6,000.
The amendment would increase the current tax deductions for parents who send their children to private school. Those deductions are currently $4,000 for elementary school and $10,000 for high school. They would be raised to $5,070 and $12,660, respectively.
Also included are provisions that require the Evers administration to adopt formal rules on drug testing for those seeking public benefits and add additional work-search requirements for those currently receiving unemployment benefits.
Governor Evers' spokesperson referred to the changes as "embarrassing" and "unserious."
On Monday evening, Governor Evers announced he would direct $170 million in federal dollars to keep the Child Care Counts subsidy funding in place through June 2025. From March 2020 and March 2023, the program distributed $600 million to around 5,000 child care providers statewide.
While in regular session on Tuesday, the Senate gaveled back into the Governor's special session to amend and pass the GOP-authored changes to his original proposal. At the time this was written, there was no indication the Assembly would debate the measure.
ALSO IN WISCONSIN NEWS
Governor Tony Evers yesterday announced the state finished the last fiscal year (2022-23) with a $7.1 billion surplus. The October 17 report from the Department of Administration showed the ending balance $196.3 million higher than July projections from the Legislative Fiscal Bureau. DOA said lower personnel costs and a higher Medicaid fund surplus drove the increased revenues.
For the eighth straight year, the costs of workers compensation insurance will decline. Effective this month, the latest reduction of 8.4% is estimated to save Wisconsin employers $150 million in premiums according to Wisconsin's Department of Workforce Development.
Universities of Wisconsin President Jay Rothman announced Tuesday that the UW-Platteville at Richland campus will permanently close. Rothman also announced that in-person instruction at the UW-Milwaukee at Washington County and UW-Oshkosh at Fond du Lac campuses will end by June 2024.
The University of Wisconsin System last week announced it will change names to the Universities of Wisconsin. The new branding will take place over the next several months and cost about $500,000.
RUDER WARE TRACKER
Senate Bill 275/Assembly Bill 280: Statutory recognition of specialized treatment court and commercial court dockets.
Senate Bill 312/Assembly Bill 312: Programs and requirements to address perfluoroalkyl and polyfluoroalkyl substances.
Senate Bill 382/Assembly Bill 384: An increase and expansion of the retirement income subtraction.
Senate Bill 409/Assembly Bill 419: Creating an online, interactive carbon calculator for farmers.
LRB-4164: Temporary limited easements for construction crane booms that pass over adjacent real property.
LRB-3750: Requiring retail sellers to accept cash and providing a penalty.
LRB-3589: Construction contractor registration and granting rule-making authority.
This document provides information of a general nature regarding legislative or other legal developments, and is based on the state of the law at the time of the original publication of this article. None of the information contained herein is intended as legal advice or opinion relative to specific matters, facts, situations, or issues, and additional facts and information or future developments may affect the subjects addressed. You should not act upon the information in this document without discussing your specific situation with legal counsel.
© 2023 Ruder Ware, L.L.S.C. Accurate reproduction with acknowledgment granted. All rights reserved.