Public Affairs
For over 100 years our attorney team has long served as advocates and advisors for clients.
We recognize the need for businesses to focus on growing and protecting their operations and assets.  With the ever-changing policymaking and regulatory landscape in Madison, businesses need a voice and a team to advocate on their behalf even if the State Capitol is hundreds of miles away.
Given our diverse client base, we understand advocacy needs are unique and specific to a business or industry. As a result, our approach is tailored to understanding goals and crafting a strategy designed to achieve a client's public affairs objectives.
Services offered by our team include:
Monitoring and Bill Tracking: Thousands of bills are introduced each legislative session; Ruder Ware will monitor and track specific topics or proposals as they relate to an area of client interest.
Advocacy: Ruder Ware's Public Affairs team divides their time between Madison and Eau Claire and is poised to utilize our relationships to advocate positions to lawmakers and state leaders.
Association management:  From annual events and Capitol Advocacy Days to association publications and press releases, we can assist with amplifying members' voices and enhancing an association's benefits.
Ruder Ware has a long history of effective public engagement and community involvement. This has afforded the opportunity to cultivate meaningful relationships in state and local government, campaigns, media, and the private sector.
A past president served as Secretary of the Department of Financial Institutions, chair of the State of Wisconsin Investment Board, and served as a member of the Public Service Commission of the State of Wisconsin where he was ultimately appointed Chairman.
Our previous Government Relations Director transitioned into an Assistant Deputy Secretary position with the Wisconsin Department of Workforce Development.
Our current Director of Public Affairs held positions in both state and local government. Most recently, he served as the government relations director for a taxpayer association, where he represented the diverse interests of that group's statewide membership in the State Capitol.
Founded in 1920, Ruder Ware provides business, employment, estate planning, and litigation services. A full-service law firm, over 45 attorneys provide clients with a one-stop approach to their legal needs. Ruder Ware, Business Attorneys for Business Success.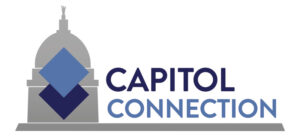 Capitol Connection Newsletters
Posted on September 15, 2023 by John N. Jacobson
In this issue: Welcome to the Ruder Ware Capitol Connection Note From Public Affairs Director John Jacobson Top Three Issues Of Interest Wisconsin Supreme Court/Legislative Redistricting Special Session: Childcare, Higher Ed, And Workforce Income Tax Reduction Ruder Ware Tracker  WELCOME TO THE RUDER WARE CAPITOL SNAPSHOT The ever-changing landscape of state government requires businesses […]