Focus Team: Data Privacy & Cybersecurity
Data breaches and cybersecurity threats are increasingly common. Unsurprisingly, data regulations are increasing at a feverish pace in order to protect consumers and their private information.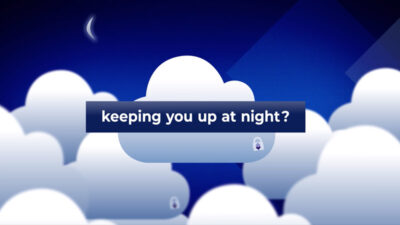 "Remoting In"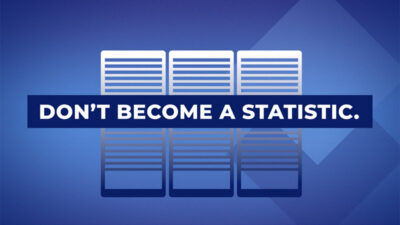 "Statistics"
A multidisciplinary team of attorneys at Ruder Ware provides counsel to clients across many industries and in both the public and private sector.  Our membership in Meritas, a global alliance of law firms, allows us to assist clients with matters in multiple jurisdictions, including international data transfers. Data privacy affects companies of all sizes. The team recently counseled clients on two matters relating to the importance of encryption and physical safeguards as well as dual verification methods and captured the details in a case study.
As cybersecurity grows in importance to companies of all sizes, Ruder Ware's Data Privacy & Cybersecurity Focus Team can advise best practices tailored to your business.
Ruder Ware's data privacy and cybersecurity practice includes:
EU data protection regime, including the General Data Protection Regulation (GDPR)
California Consumer Privacy Act (CCPA)
Privacy and cybersecurity policies (e.g. website privacy policies)
Data processing and data transfer agreements
Privacy and data security best practices
Incident breach and risk assessment
Individual and regulatory notifications
International data transfers
Health care privacy laws such as HIPAA and HITECH
Identity theft risk "red flags" and mitigation
Record retention policies and practices
Data privacy and cybersecurity representations and warranties in transactional documents.
Download a free copy of our "Preparing for a Cyber Incident and Data Breach" and our "Cyber Incident Response Plan."
Data Breach, Incident Response, and Business Continuity Plans
Review your data breach, incident response, and business continuity plans to ensure your organization is prepared to respond to a data breach or security incident given the increased security risk of remote work.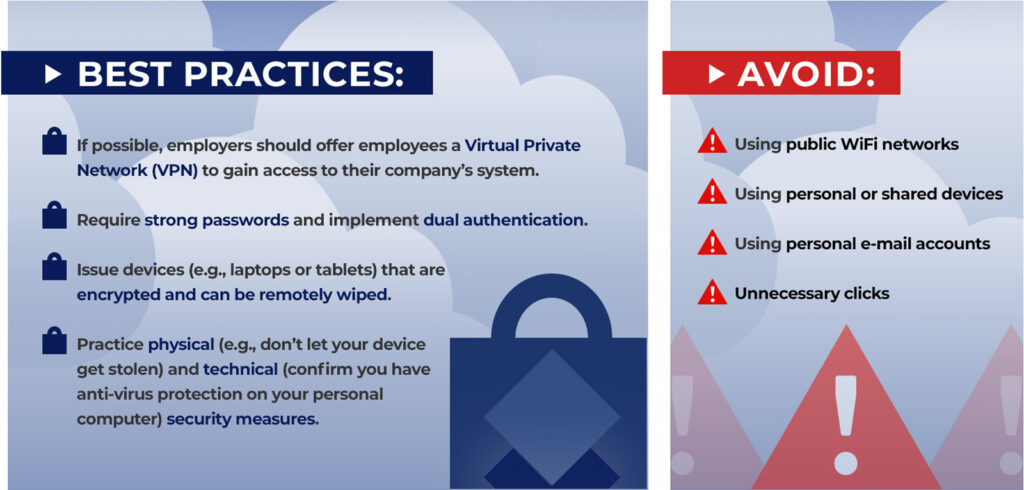 Posted on August 24, 2020 by Emilu E.C. Larson
Starting last month, the California Attorney General began enforcing the California Consumer Privacy Act ("CCPA"). Although the CCPA went into effect January 1, 2020, it provided a six-month grace period to allow companies to comply.  Under the CCPA, California residents, even if temporarily out of the state, are granted substantial data-privacy rights and extensive control […]
Posted on March 25, 2020 by Emilu E.C. Larson
With Governor Evers' Safer at Home Order #12 starting today, March 25, 2020, at 8:00 AM and continuing until 8:00 AM on Friday, April 24, 2020, unless rescinded or modified, more Wisconsin residents than ever will be "working from home" or "working remotely."  Remote working arrangements should be effective to slow the community spread of […]