222 Cherry Street
Green Bay, WI 54301-4223
Phone: 920.435.9393
Toll Free: 800.477.8050
Fax: 920.435.8866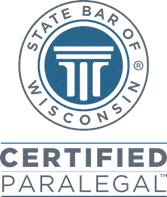 Ever since she can remember, Brittani was interested in the legal profession.  She was pursuing a degree in criminal justice when a paralegal opportunity arose, she's never looked back.
At Ruder Ware, Brittani's practice focuses on commercial collection work, commercial and residential real estate transactions, and the creation and maintaining of business entities.  She appreciates the challenge presented by these complex areas and enjoys the opportunity to regularly interface with clients.  Specifically, she:
Assists with review and analysis of various documentation and correspondence between debtor and creditor, promissory notes, and security agreements
Assists with drafting judgments, cost bills, and other supporting documents
Assists with drafting motions for or in opposition to summary judgment, including memoranda and affidavits in support
Assists with drafting summons and complaints
Assists with drafting demand letters to debtors
Assists with investigating public records to ascertain rights, including real estate records and prior judgments
A proud dog mom to Winston, a French bull dog, Brittani takes her favorite sidekick everywhere – even if that means in a dog carrier backpack when she hits the trails in the U.P. (one of her favorite travel spots).  She prefers tent camping and loves exploring the great outdoors, especially with family.