500 N First Street, Suite 8000
P.O. Box 8050
Wausau, WI 54402-8050
Phone: 715.845.4336
Toll Free: 800.477.8050
Fax: 715.845.2718
Services
Professional Recognition:
"Paralegal of the Year," Paralegal Association of Wisconsin (2019)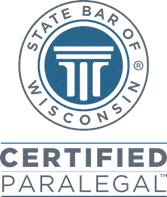 Tyler is a sought after paralegal at Ruder Ware because he excels at untangling the web of arcane procedures.  An intrepid problem-solver, he appreciates the dynamic, ever-changing aspects of the law and the academic stimulation of poking at weaknesses to strengthen a client's case.
At Ruder Ware Tyler provides paralegal support for attorneys practicing in the areas of employment, and litigation.  Typical duties include:
Assisting attorneys with discrimination, retaliation, whistleblower, worker misclassification, and non-compete matters
Assisting with FMLA, ADA, and employment law compliance issues
Preparing initial drafts of pleadings
Summarizing deposition transcripts
Assisting with legal research projects
Preparing trial exhibits and providing paralegal assistance during trials in state and federal court
Assisting with independent investigations
Assisting with OFAC and other international sanction law compliance matters
Assisting attorneys with eDiscovery issues
Assisting attorneys with appellate proceedings and preparing briefs.
While completing his paralegal studies degree, Tyler worked with the Dunn County Circuit Court Judges' Office where he assisted with preparing jury instructions and special verdict questions, performed legal research, and prepared legal memorandums.
Tyler enjoys being a dad and hopes to impart his love of board games onto his son.  An avid reader, Tyler reads both fiction and non-fiction (mainly history and science).  Other times, his head is in the clouds, admiring and photographing their variations throughout the seasons.
Civic Activities
The Neighbors' Place Human Resource Committee, Member (2018–present)
Professional Activities
Central Wisconsin Society for Human Resource Management, Member (2016–2017)
Paralegal Association of Wisconsin, Wausau Chapter – Member (2012–present), Director (2019–present)
Paralegal Association of Wisconsin – Member (2012–present)
Education
A.S. Paralegal Studies (ABA-approved), Chippewa Valley Technical College (2011)
Certifications
State Bar of Wisconsin Certified Paralegal